I submitted my first manuscript to agents five years ago without any clue about story structure (or that there even was such a thing), the publishing world, or the amazing world of mentorships.
After diving into conferences, podcasts, online workshops, craft books, and articles, I can say that I'm far more enlightened and yet feel far less prepared. The opportunity to find a mentor to help polish my YA contemporary and guide me through the publishing world is why I'm excited about #AuthorMentorMatch.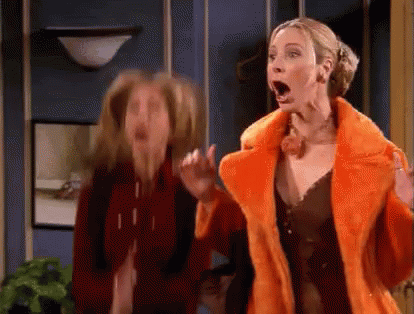 P.S. If you haven't heard of this program, check out more about it here.
Who I Am (in no particular order)
I love all things happy. Pop songs, sitcoms, and, of course, cute YA romances.
I read. A lot. (120 books last year.)
I love my family. My husband is my biggest cheerleader, and I brainstorm story ideas with our two-month-old daughter. I'm always talking through an idea (or my latest read!)
Faith is an integral part of my life. While I don't write "Christian fiction", my themes and content are driven by my desire to uphold the true, good, and beautiful.
My friends make the week feel like the weekend. Whether we're playing rec league volleyball, sharing our hearts over breakfast, or playing board games, my schedule is filled with fun. (See the first bullet point.)
I am who I am. It's taken me a while to gain the confidence, but I'm striving to be unabashedly me. Whether or not my friends make fun of me for my love of Shawn Mendes and One Direction is beside the point. It's also what makes me unique. (I guess they're kind of megastars, so that might be a bad example, but you get my point.)
What I Write
In two words: young love. Is there anything happier or more hopeful?
I once heard YA romance described as a story where the protagonist discovers herself and the world around her through her relationship. I'm a big fan of character growth and real-life discoveries. And did I mention love?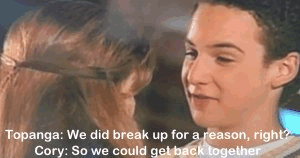 Think:
Windfall by Jennifer E. Smith
Anna and the French Kiss by Stephanie Perkins
Alex, Approximately by Jenn Bennett
The Distance Between Us by Kasie West
To All the Boys I've Loved Before by Jenny Han
All things Sarah Dessen.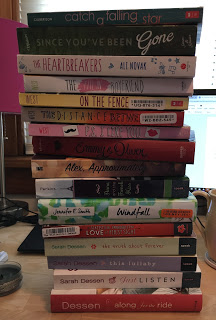 A Little About My Work-in-Progress, After I Bid You Adieu:
Nineteen-year-old EVIE hasn't spoken to her best friend, KACE, since the night before college, after he told her he loved her. Determined to pursue podcasting at NYU, driven and adaptable Evie never plans to return to the town she blames for her deceased mother's regrets, especially since Kace, ever loyal and thoughtful, tempts her to repeat her mom's mistake of choosing a hometown boy over her dreams.
When family matters require her to return for the summer, she learns an online podcasting class is her only hope of keeping her scholarship, which is her way out of town for good. The podcast seems like a desirable distraction from Kace and reminders of her mom but soon requires Kace's help as they unravel a mystery from their childhood. When he asks for answers in exchange for his assistance, Evie must do what she's spent the last year avoiding: be honest with Kace, face her grief, and decide if career dreams are worth sacrificing her heart.
Why I Write
I've always loved reading. The first story I couldn't put down was Sarah Dessen's The Truth About Forever. As an eighth grader, I remember wondering how anyone could ever tie together a story so perfectly. My young mind didn't understand revision and outlining. It's mind-blowing for me now as I discover the writing process for myself and remember the day I told myself I'd never be good enough to write like her. Sure, I will never be Sarah Dessen, but I have my own voice and my own stories to tell.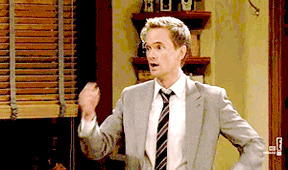 I dabbled in writing but didn't get serious until college, when I discovered a character sketch I'd written in a high school English class. I couldn't stop dreaming up scenarios for this character to live through, and so I decided to write them down. I made it my honors project and have been writing stories ever since. It's become almost a need. When I don't write, I feel like I'm not doing what I'm supposed to. There's a pull in me to create stories.
Why I'd Be A Great Mentee
Much like my main character, I'm driven to succeed. I'm devoted to writing the best story I possibly can, and I'm not afraid to dive in and make huge changes to make that happen. I'm in a spot where I have too many options for story adaptations and would love guidance from someone who shares a passion for my story, someone who can bring clarity about the best approach for my next draft.
I'm looking forward to connecting with others in the #AMMFam the next few months!
---
---